National Pen Pal Day
June 1 is the day the world celebrates National Pen Pal Day. We hope that you celebrate this beautiful day as well. If you don't do so already, here is an opportunity to do so. As you read about National Pen Pal Day and the gifts you can gift your loved ones, we hope that you get to love and celebrate National Pen Pal Day as much as we do.
Our story about National Pen Day
Even though she had been receiving letters from Berkeley for thirty-five years, back when having a pen pal was commonplace, Grace still felt the excitement coursing through her body as she stepped off the porch to go check her mailbox.
Every fortnight, on Thursdays to be exact, she made the trip to the mailbox, and USPS never disappointed. There in her mailbox would be a letter waiting for her from Berkeley. She considered this woman her soul sister, someone she had known since she was in her twenties. Now, they were both grandmothers in their late fifties, and they knew everything about each other. They knew the highs and the lows. They had been there for each other through the years of laughter and the years of sorrow.
Almost unbelievable that they had never met each other, never sat side by side in the same room. Yet, she was the closest friend that Grace had. She had written her first pen pal letter to Berkeley as a young married woman living in London, pregnant with her first child and very sick. She had been confined to bed for most of that pregnancy. After a while, she was sick of the sickness, was so fed up with it but didn't know what to do with herself.
"You should begin a penal correspondence with someone. Something to look forward to."
Huddled under a huge blanket as the London winter ravaged their small apartment, she'd scuffed at her husband's suggestion. But the next day, being a Sunday, she sent him to get the Sunday paper. She scrounged the pen pal page for hours that night, trying to decide who she could write to, who could be the least bit interested about acquiring her as a penpal. Those were the days preceding the internet and cell phones and the likes.
She finally settled on Berkeley from Australia, because the name intrigued her, and because she'd always been curious about Australia. She wrote her first letter, must have torn it up and rewritten it at least eight times before George, her husband forced her to send it.
Three weeks later, she received her response. Turned out Berkeley was also pregnant with her first child. Though her own pregnancy was relatively easy, they found a rallying point in their pregnancies and their hopes for the future. And so they struck up a friendship, one that would last a lifetime.
Grace did write to several other pen pals for a few years, but no deep connection came from any of those ones, as it did with Berkeley.
She wrote Berkeley two days after she pushed Ashley to the world. She wrote her when Ashley's croup kept her up at night, and when they decided to relocate to the countryside. They shared the birth of five children, three from Grace's end and two from Berkeley. They grieved together when Berkeley became a widow at only thirty and rejoiced together when she found love anew aged thirty-six.
Their children grew up and became adults. Grace and George moved to the US after George retired, and yet the letters traveled over the oceans and arrived in their mailboxes.
Cell phones became a thing and they began to speak over the phone. And then the internet and social media became a thing and they could send emails, instant messages and even video call each other. They did this often, sometimes sharing a cup of coffee even though they were separated by 15 hours and several oceans.
But they agreed to never stop writing the letters. Nobody wrote letters again (it seemed), but the thrill of holding a piece of paper that had weeks before been held by her very best friend was something both of them were not ready to pass on.
So, they kept writing. Because they could discuss things in real-time, their letters turned sentimental. They sent each other dried pressed flowers. Landscape pictures. Seed packets. Teabags. They were nonsensical, sentimental things, and they never knew what was waiting for them in the cherished packet.
This Thursday, as Grace stepped off her porch, and on the way to the mailbox, she thanked her stars for the great friendship she'd been able to build with Berkeley and said a quick prayer for her daughter, Ashley, and her family. She knew Ashley had it tough taking care of Nate, her autistic son, but Grace also knew she had great support, especially from Charlotte, another autism mom she had met at the special Ed school their sons attended.
Friendship was invaluable. Friends were the families you chose by yourself, and whichever way you met them – in person or by phone or over the internet or through pen pals – friends did wonderful things for your sanity and peace of mind. She knew this very well, and friendship was the best prayer she could pray for her daughter, far away in London.
What are pen pals?
A pen pal is someone to exchange friendly letters with. Sometimes, pen-pals never meet and their whole relationship may be solely on the exchange of letters. However, there are pen pals whose relationships evolve and whose relationships jump from letters to real life or at least to close, intimate friendships.
Traditionally, a pen pal relationship is used to practice writing and reading in a foreign language, to learn more about other lifestyles and countries, and to make great friends. The advent of the internet has drastically reduced the number of traditional pen pals, but pen pals still exist. Today, you will find pen pal clubs on the Internet, in newspapers, magazine columns, and sometimes through special interest or clubs groups.
What is Pen Pal Day?
National Pen Pal Day was created by an American woman who loved pen-paling so much that she travelled around the world to meet some of her pen pals. Her name is Rosie Tholl, and she was the coordinator and co-founder of Pen Pals United. She was also the co-coordinator of the Illinois Pen Pal Picnic Reunion.
National Pen Pal Day is celebrated each year on June 1st, and is a way for pen pals to tell their pen pals know how much they mean to them. The day is also a great excuse to send gifts and special letters to your pen pals.
Are pen pals still a thing?
Even though we no longer write letters as we used to because the world is now a global village and your friend is only a phone call or video call away, it is still a great idea to have a pen pal. The benefits to being a pen pal are huge and include giving us a broader view of the world, a great way to improve our writing skills, and helping us practice delayed gratification (you write and then have to wait to hear back – no instant messages).
One thing we at Amoware love about pen paling is that it gives us a break from technology, which is not a bad idea. And if your pen pal speaks a different language from you, what a great way to learn a new language.
So, what gifts should you gift for National Pen Pal Day?
Here are Amoware's recommendations for gifts for National Pen Pal Day:
Ornate Solid Polished Brass Writing Pen Holder with Bone Handle Nib Pen- Antique Vintage Style
This is a striking brass pen holder that holds any kind of pen, be it a sketch, calligraphy, contemporary, writing, or fountain. Since pen pal has to do with writing and pens, the recipient of this gift will never lose that special pen chain.
This is a beautiful unique gift to gift anyone and gives a glimpse into how complicated and beautiful writing used to be.
It is a beautiful work of art and will add to the décor of the room.
Quick Fact:
3-1/2″ long, 2-1/2″ high, 3″ base
Includes a 7-1/2″ bone nib pen Why we like it: While this is a perfect gift and great for both home and office use, it also features a unique, ornate old-world vintage design and is almost like a work of art.
Mongolian antique rug
There are very few early antique Mongolian rugs in circulation today, but the ones that have survived are beautiful, and getting your hands on one of them to gift your pen pal or someone in your life who loves to write letters is a beautiful idea.
In line with antique Chinese-run designs, Mongolian rugs have a transparent composition that uses see-through motifs against a uniform ground. The motifs which include meanders, knot-work, and fretted medallions are usually Chinese in character, and colors are earthy and soft.
 Why we like it: We love the colors of Mongolian carpets. They are soft and earthy and remind us of friendship.
Scandinavian rugs
Scandinavian rugs were very popular in the 16th century, typically woven in solid colors, featuring black, grey, white, and yellow. As time went by, floral designs and geometric shapes were introduced. Rya Swedish rugs were often exhibited as family heirlooms and displayed as tapestries. They were also used by nobility as a display of social standing and as bedding.
By the mid 2oth century, Scandinavian rugs underwent a huge change. There was a broad aesthetic shift and the designers and weavers of that time began to incorporate elements from traditional Scandinavian rugs while also being boldly and assertively modernist. The result is the Scandinavian rug as we know it today.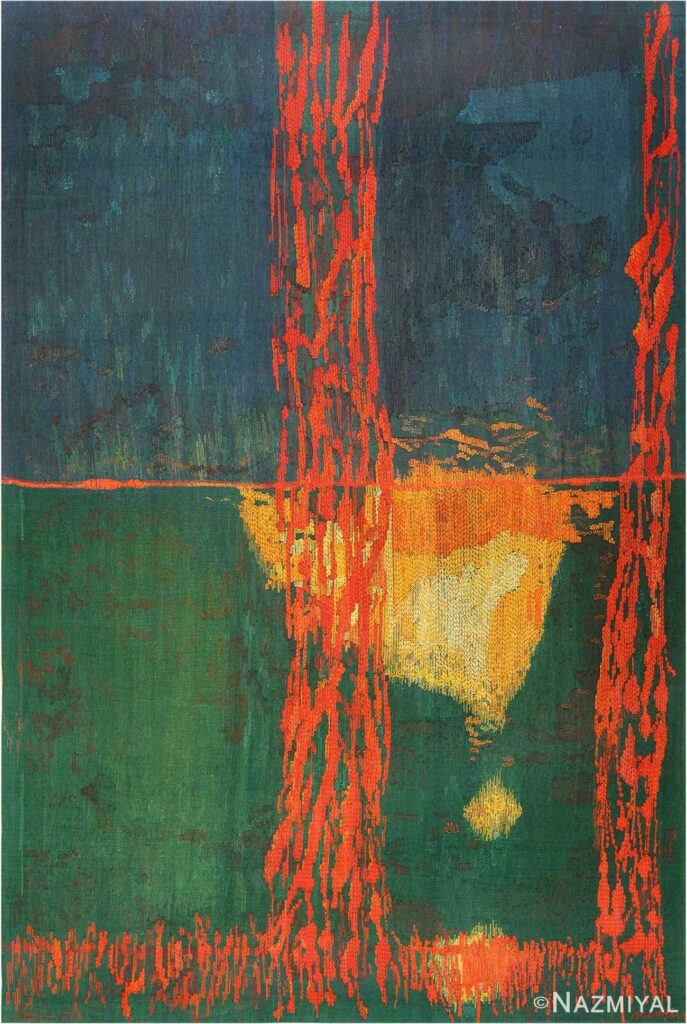 These Scandinavian rugs will speak to pen pals because most pen pals are old souls in modern bodies. Sought after by interior designers, you can gift one to your pen pal or family member. They can use it to make a personal home decorating statement, use it to avoid wall-to-wall carpeting, and/or use it for high traffic areas in their homes/offices.
Why we like it: Scandinavian rugs are timeless (same as the act of pen-paling) because they are finely crafted, simple, beautiful, and made with natural materials.
Arts & Craft Brass Chamber Stick
This beautiful Arts & Craft Brass Chamber Stick is a very charming brass candlestick/chamber stick, dating to circa 1900. It is embossed with flowers and is thought to be of Scottish origin. When in use, the flat handle serves as a reflector.
Chamber sticks come in different modes, from candlesticks to candelabras, but they are all designed to hold candles and are designed to be carried. This is what makes them distinct. They are almost always ornamentally shaped, short in height, and with a flat, circular base.
This particular chamber stick is an antique and will serve as a great ornamental gift for your recipient.
Quick fact:
Measures 12cm square and 12.5cm
Why we like it: We like the idea of sitting by candlelight and penning a letter to pen pals. It is a great way to calm down and rejuvenate body, soul, and spirit after a hard day's work. It is also a way to escape into the past, where things were much simpler. We love the feeling of nostalgia it brings its owners.
So, how do you celebrate National Pen Pal Day?
It may seem a little daunting to discover a new pal these days, and you may wonder what the benefit is, but we assure you that becoming a pen pal will change your world in several ways, all for the better.
Head on to great pen pal sites such as Worldwide Snail Mail Pen Pals on Facebook, Postcrossing, Compatipal, Conversation Exchange, International Geek Girl Pen Pals Club, PenPal World, and Wanderful.
FAQ National Pen Pal Day
Is pen pal still a thing?
Yes, pen pals are still a thing! In fact, they might be more popular than ever, thanks to the internet. It's easier than ever to find a pen pal, and there are even sites that can help you find one based on your interests. Plus, with email and social media, it's easy to keep in touch with your pen pal no matter where they live in the world. So if you're looking for someone to write to, don't be shy – there's sure to be a pen pal out there who would love to hear from you!
What do you write to a pen pal?
Hi pan pal! I hope all is well with you. It's been a while since we've talked, so I thought I'd drop you a line and see how you're doing. I'm doing well, thanks for asking. Just been busy with work and other things.
I saw that your town was hit by a tornado recently. That's awful! I'm glad you're all okay though. It's been crazy weather lately, hasn't it? Anyway, I just wanted to say hello and see how you're doing. Take care and stay safe!
Where can I get a free pen pal?
There are a few different ways to find a free pen pal. One option is to check with local schools or libraries to see if they offer any programs that connect students or patrons with other people in the community. Another option is to search for online forums or websites specifically dedicated to matching people up with pen pals. And finally, you can also post a classified ad or social media post seeking a pen pal, and there are bound to be plenty of people who are interested in connecting with someone new. Good luck and happy writing!
What is a candy swap pen pal?
What's the sweetest way to make a new friend? Becoming candy swap pen pals! Just find someone who shares your love of all things sugary, and you'll be swapping letters (and maybe even packages of goodies!) in no time. Here are a few tips to get you started:
Join a club or group devoted to sweets lovers. This is a great way to meet like-minded people who will be eager to start a candy swap with you.
look for online communities dedicated to candy fans. again, this is a great way to find potential pen pals who share your passion for all things sugar-coated.
put up a profile on a pen pal site